Today is a busy day for MINHUI's stevedores, they have started loading up the photoluminescent signs into the container at 8 am. Our R&D team and workshop workers worked hard together with our client to design and manufacturer these photoluminescent signs. From pattern to glow intensity to the packaging, all the parameters of these photoluminescent signs are developed and manufactured per client's request.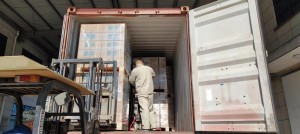 Photoluminescent signs getting loaded into the container
As a national high-tech enterprise and a 20 year pioneer and leader in the photoluminescent industry, we are very proud of our innovation and research ability. We are the only Chinese factory that independently owns UL certificated signs, patterns including running man and EXIT(See more). We can also manufacture IMO grade photoluminescent signs.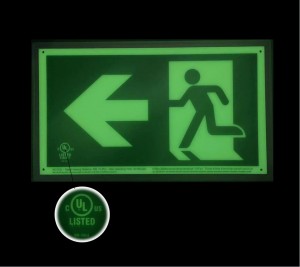 Our UL 924 standard photoluminescent signs
Customers who want to produce photoluminescent signs themselves can purchase our photoluminescent film or photoluminescent rigid sheet. Our PVC glow in the dark film and rigid sheet are flame retardant, and great for silk-screen printing or inkjet printing.
With our stable supply, high quality products and fair prices, we have become the source factory of many glow in the dark products distributors all over the world. From photoluminescent pigment, to photoluminescent film, photoluminescent rigid sheet, photoluminescent signs, photoluminescent stair nosing, glow in the dark tile, glow in the dark rubble, you can get all kinds of glow in the dark products from us.
To custom make photoluminescent signs, or purchase photoluminescent signs with our already available patterns, please contact our sales team. 
---
Post time: Nov-08-2022