Photoluminescent Tile
Glow In The Dark Ceramic Tile
Our glow in the dark ceramic tile is made by pressing clay, powdered quartz and feldspar, silicon dioxide, photoluminescent pigment and other material into the embryo body and firing. We make glow in the dark tile with glossy and anti-slip surface.
It can be used in the ground and wall surface of various places like pool, hotel lobby, parks, playing a guiding and decoration role at night
Characteristics
1. Non toxic, non radioactive
2. High afterglow intensity and long glow time(>12 hours)
3. Excellent temperature resistance, can be used in environment of -40 ~ 180℃.
4. Excellent water and detergent resistance
5. Long service life >15 years 


Glow In The Dark Ceramic Tile Specification
Product Name

Model

Afterglow intensity

(mcd/㎡)

Appearance

Glowing Color

10 min

60min

PL Ceramic Tile

 (Glossy  Surface)

MH-C-G500

>438

>26

 

 

Yellow-green

MH-C-B500

>550

>90

 

Blue-green

PL Ceramic Tile

 (Anti-slip  Surface)

MH-C-G500S

>438

>26

 

 

Yellow-Green

MH-C-B500S

>550

>90

 

 

Blue-Green
Excitation Condition:D65 Standard light source, illumination 1000LX,excitation for 10mins
Application
Photo taken and authorized for use by our customer.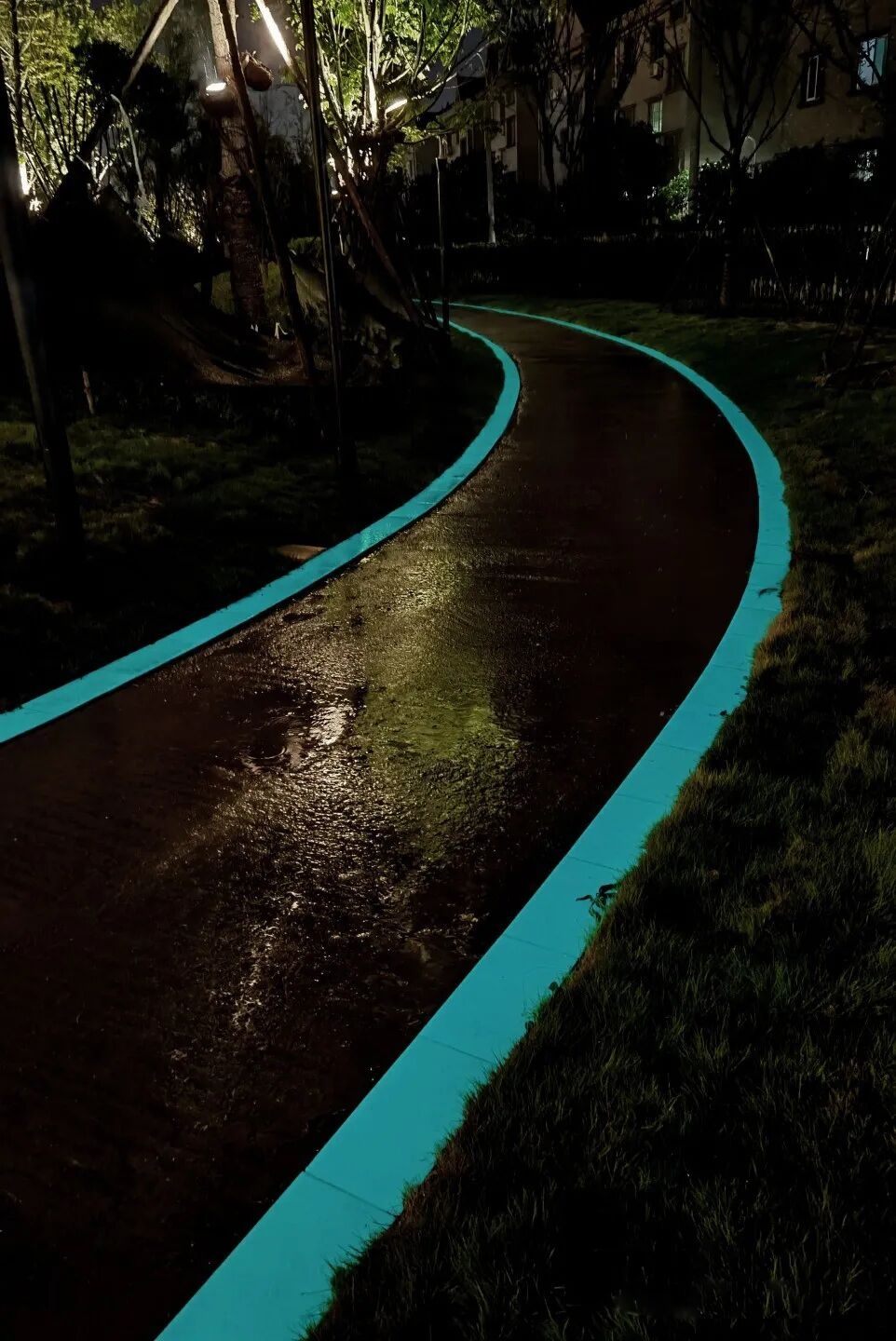 ---
Previous:
Luminous Road Sign(Regular)
---
Send your message to us:
Write your message here and send it to us