Photoluminescent LLL(Low-Level Evacuation Indication) Sign
Description
A Low Location Lighting (LLL) system is designed using photoluminescent products like photoluminescent signs to direct people to safety and to indicate potential life-saving safety and firefighting equipment equipment. An LLL allows all emergency evacuation routes to stay illuminated even under conditions of power failure, communicating an unambiguous and clear 'means of escape' message which lead to safe areas within minimum time.
Certificate
Our photoluminescent film is found to comply with DNV GL rules for classification – Ships, DNV GL offshore standards, IMO Resolution A.752 (18). It is approved for use throughout the accommodation as Low-Location Lighting of low flame spread material, not generating excessive quantities of smoke nor toxic products in fire.
Specification
Below are the specification of the photoluminescent LLL strip(low level lighting indication strip) we provide. To customize other types/patterns, please contact our specialist for more details.
Note: The afterglow brightness is measured under D65 standard light source after being excited for 5 min by 1000 LUX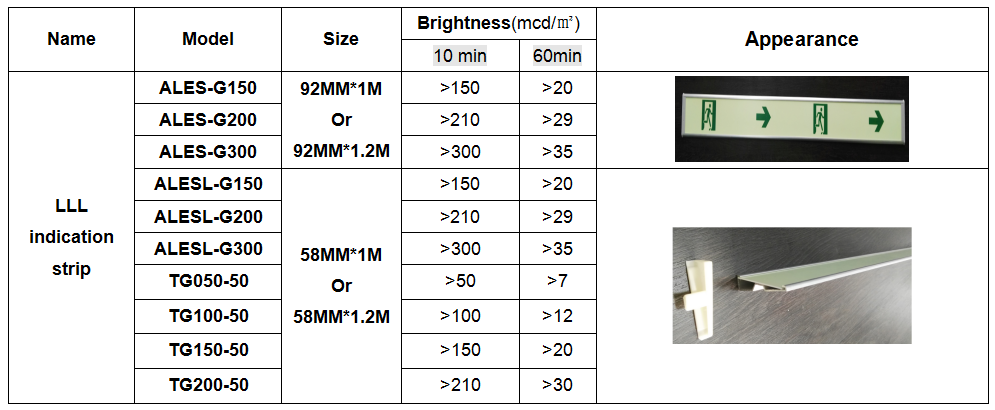 ---
Previous:
Photoluminescent Floor Marker/Sign
---
Send your message to us:
Write your message here and send it to us