The 27th Shanghai International Ad & Sign Technology & Equipment Exhibition had its grand opening on March 23, 2019. This Expo provided a showcase platform for innovative products from different industries, including ink-jet printing, cutting, engraving, material, signage,  lighting, textile printing, and packaging. It was estimated to have more than 180,000 visitors from over 100 countries.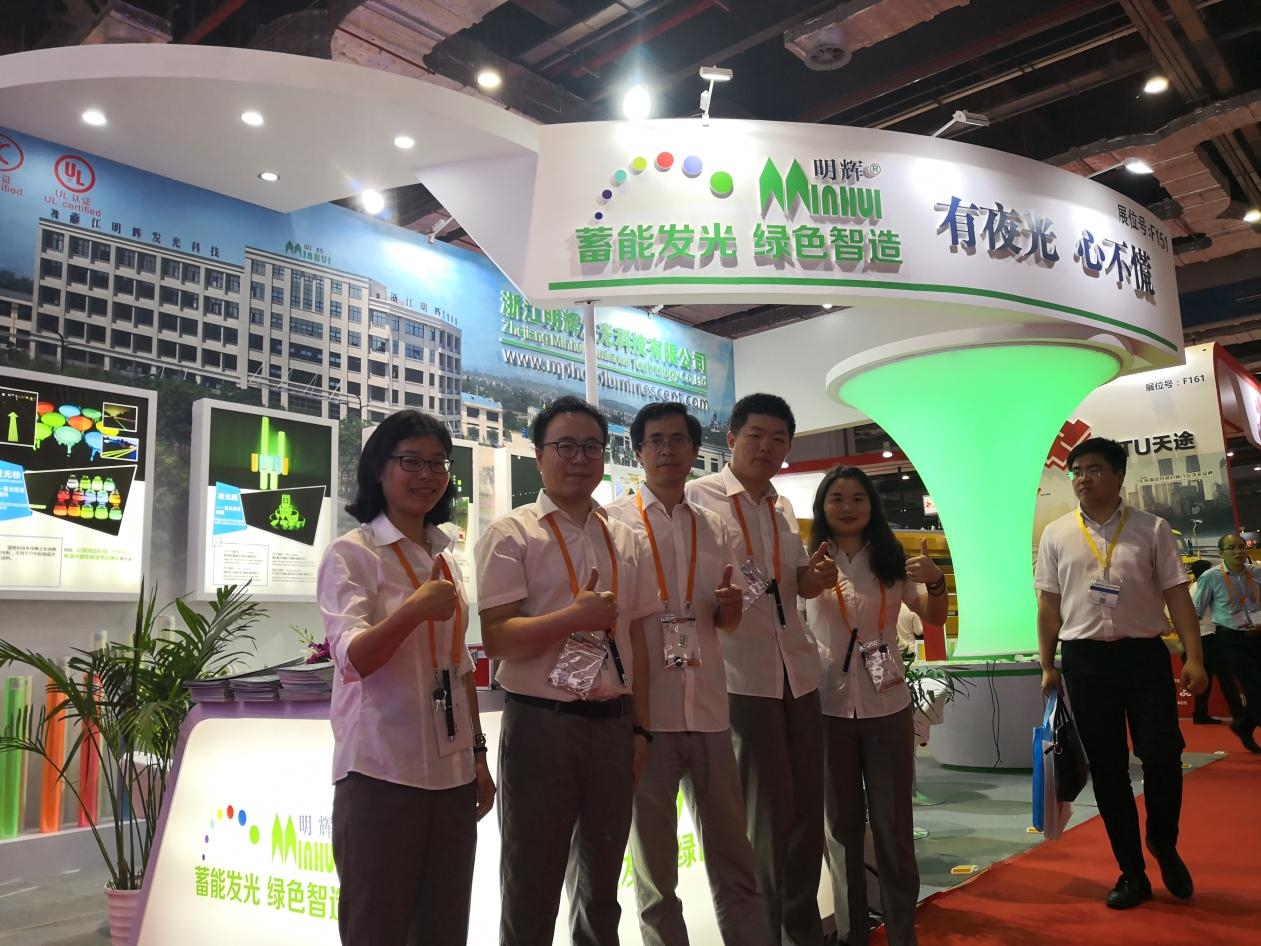 MINHUI At 2019 Shanghai International Ad & Sign Technology & Equipment Exhibition
Being the industry leader and one of the biggest manufacturers of photoluminescent products, MINHUI attend several exhibitions to showcase new products and technology development every year. MINHUI brought photoluminescent board, film and signs to this exhibition. These products have excellent glow in the dark properties, including short excite time, long glow time and high glow intensity. MINHUI's photoluminescent film, board and sign passed the DIN-53438 standard and were certificated by REACH, DNV-GL, IMO and ISO 9001. They can be used for ink-jet printing, silk-screen printing, engraving, sign-making and cloths-making.
The Glow In Dark Performance of MINHUI's Products
MINHUI's photoluminescent products attracted many interests and inquiries from the attendees, and many were amazed by the excellent glow-in-dark performance of these products. The professionalism of MINHUI's sales team also won positive feedback from the visitors and several deals were strike.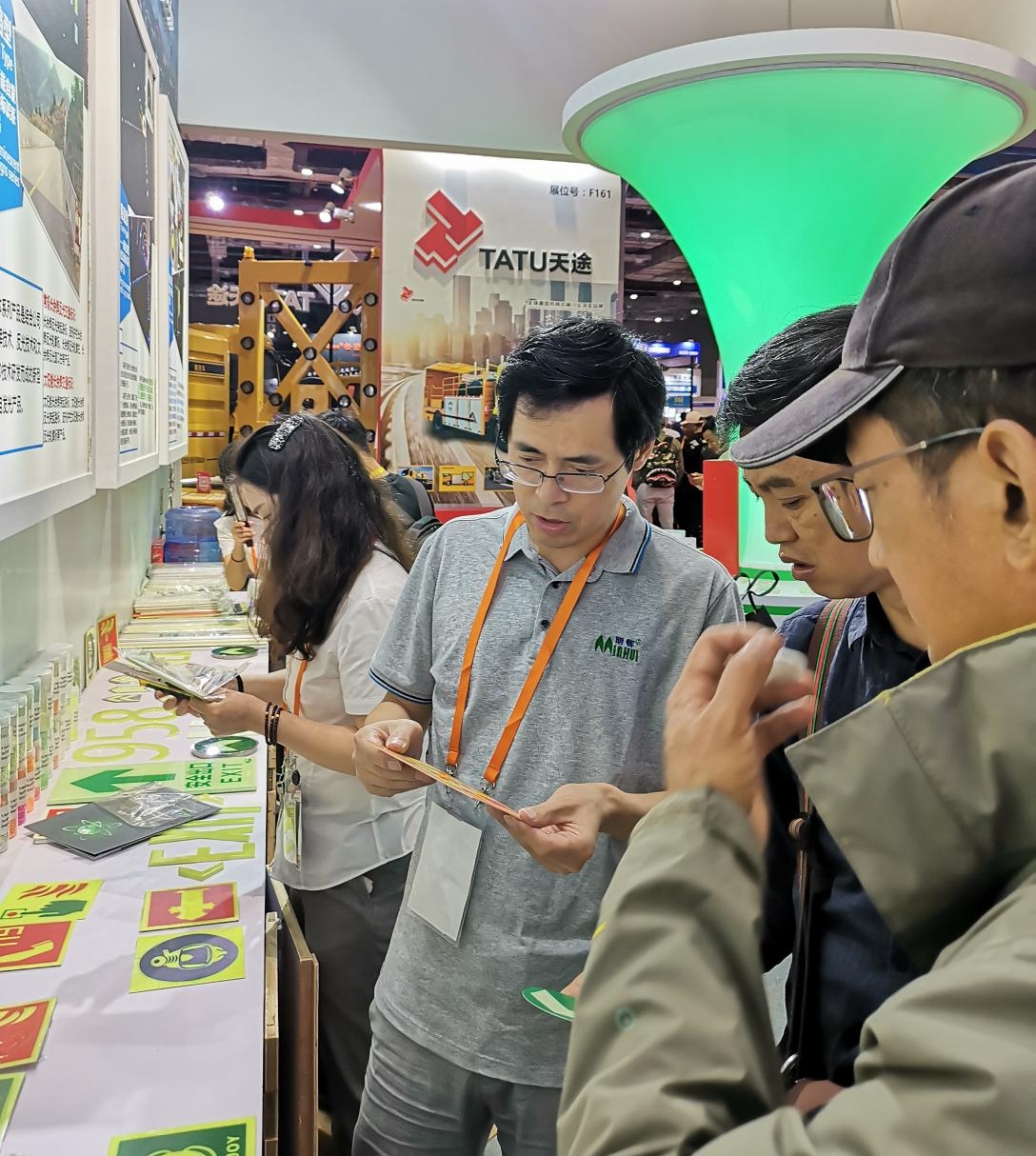 MINHUI's Sale Team Answering Questions From Interested Visitors
---
Post time: Mar-06-2019