tons
Photoluminescent Pigment
tons
Photoluminescent Ceramics
SQM
Photoluminescent Film/Rigid Board/Fabric
sets
Photoluminescent/Reflective/LED devices and equipment
We are the only full-industry chain production enterprise in the photoluminescent industry, and we can ensure quick, stable and high-quality supply. We specialize in the production of photoluminescent pigment,  photoluminescent film, photoluminescent rigid board,  photoluminescent signs and stair nosings, photoluminescent ceramics, photoluminescent stones,  photoluminescent masterbatch, photoluminescent fabrics, and many other custom products.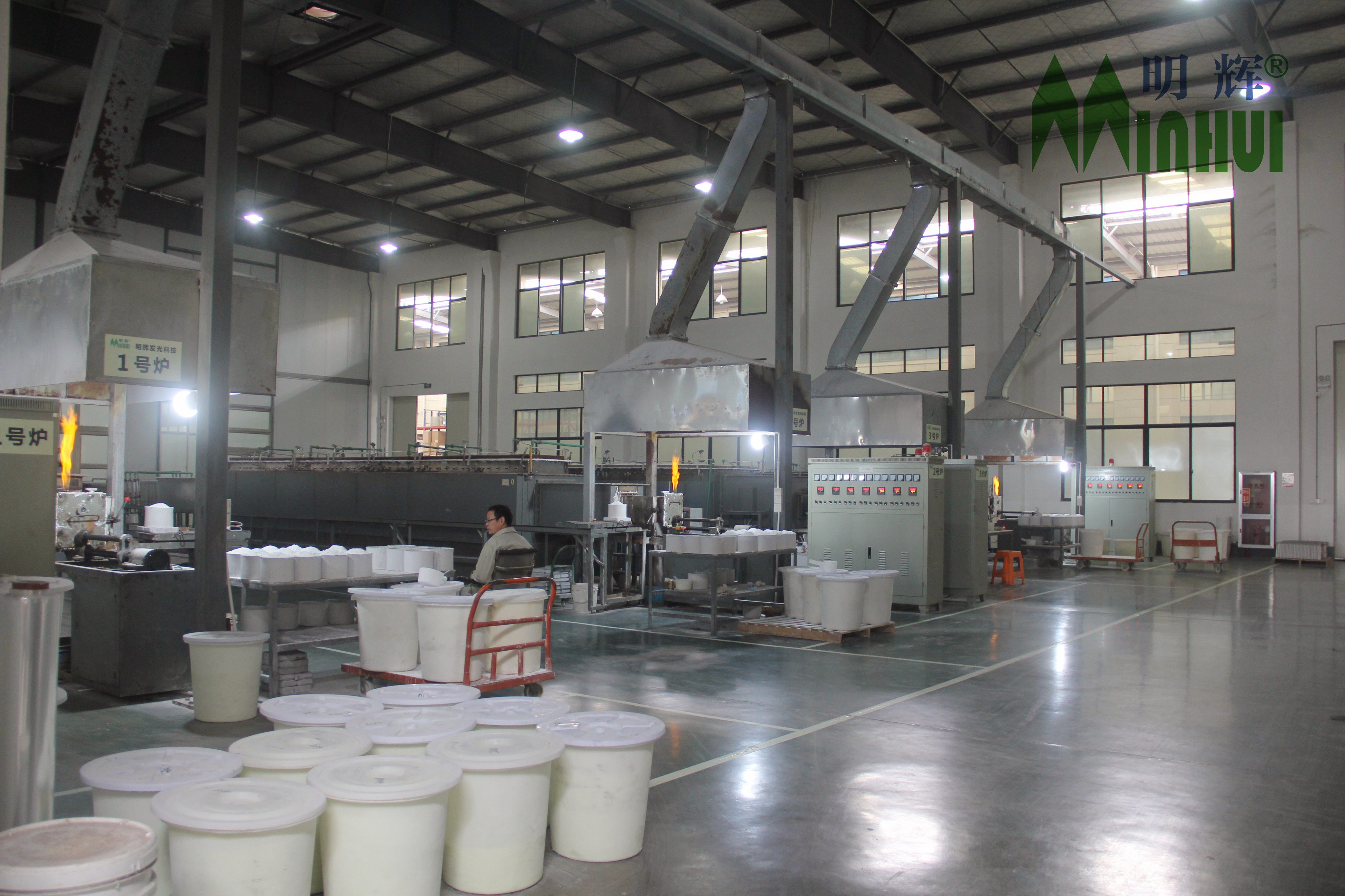 MINHUI currently has seven main buildings, including:
one 10,000-square-meter R&D and office comprehensive building and
6 standardized workshops of 5,000 square meters each.
Photoluminescentuminous material workshop
Photoluminescentuminous product workshop
Photoluminescentuminous sign workshop
Optoelectronic device and equipment workshop
Reflective material workshop
Reflective product workshop
We now own the following production lines and equipment, and we are investing in new equipments every year.
| For photoluminescent pigment, stone and ceramics:
Special Kiln Production Lines
+
Powder Crushing Equipment
+
Powder Processing Equipment
| For photoluminescent film and rigid board:
Advanced Automatic Coating and Composite Production Lines
+
Automatic Slitting Equipment
+
Various Types of Laser Cutting Machines
| For photoluminescent signs and stair nosings:
+
Printing Production Line and Equipment
High Pressure Water Cutting Machines
| For photoluminescent masterbatch and custom products:
Masterbatch Granulation Production Lines
+
Injection Moulding Production Lines
Light-emitting Devices and Equipment Production Lines